Boneyard SMS Coupon Codes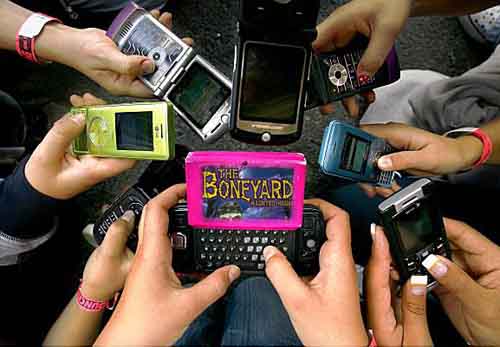 Coupons sent to your Cell Phone
Email and Text Messaging Services
Boneyard Haunted House now offers a number of Free text messaging (SMS) and email services to help you Experience the FEAR!
text "FEAR" to "313131" from your cell phone
Your personal "Code Number" is sent to your phone
Use your "Code Number" for discounts at the Boneyard



It's that easy!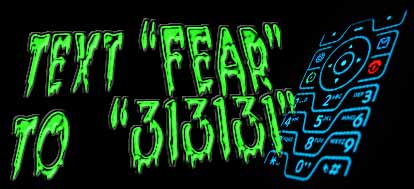 Texting Coupons & Discounts
Use your Text Code and SAVE!
Receive a $3 discount code sent directly to your cell phone by texting "FEAR" to "313131" . By registering early you will eligible for additional promotions as well. So sign up now for this free text-messaging promotion and use your text code this Halloween season at the Boneyard Haunted House.