Haunted House Toy Drive
Volunteers organize shopping trip?
Dallas Haunted House delivers toys for Christmas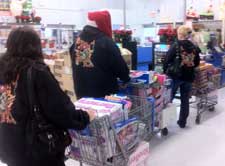 Haunted House staff and crew took the day off to do a little shopping for the Holidays. After watching a story on a local news station about how the economy was effecting toy donations, Boneyard staffers organized a shopping trip and proceeded to fill their carts with toys. Tweet This!
Loading up the Trucks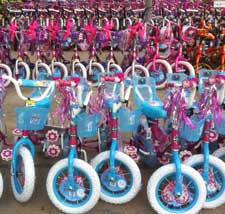 Our goal was to fill three pick-up trucks with as many toys, games and bicycles as we could. As our team started filling shopping carts it didn't take long to get the attention of the store managers and security as well. After a brief Q&A we were back on task with the help and support of the store employees.
Large Cow with Sandwiches?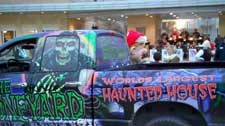 We loaded up our Haunted House trucks and made our way to a local drop-off location where WFAA Ch8 News had organized a "Toy Drive" with other local businesses. We arrived to a full choir, band and a large cow handing out "Chick Fil-A" Sandwiches. And of course the Big Guy himself "Santa" was on site.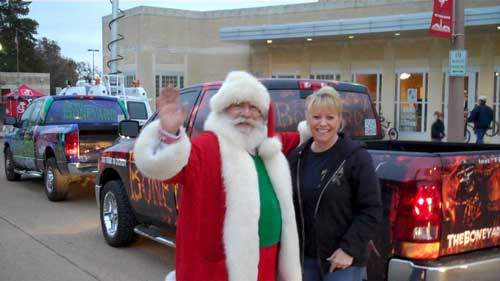 Toys Delivered
Hats off to WFAA and their sponsors for hosting the event and going out of their way to make sure this Christmas will be a happy experience for children of all ages here in North Texas. Tweet This!