Columbus Day Haunted House
When is Columbus Day?
Open Houses, Haunted Houses, and Columbus Day Parade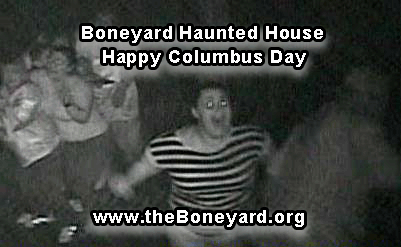 For most, Columbus Day is celebrated on October 8, 2012, to commemorate the historic landing of Christopher Columbus in the Americas in 1492. Here at the Boneyard Haunted House the Haunted House opens on Friday October the 7th and you can experience the "FEAR" till Sunday October the 9th.
NO SCHOOL: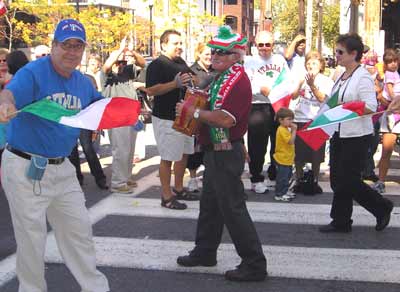 While some schools in the Dallas Fort Worth area are out both Friday and Monday, most students have the day off on Monday October 10th. Nothing like a three-day weekend to experience a little adrenalin rush and take care of your Haunted House fix. For years the Boneyard has been known as one of the scariest haunted houses in the country.
WARNINGS:
We do not recommend the Boneyard for small children, DO NOT come if you experience panic attacks, have heart conditions, pregnant or faint at the sight of blood.
IN USE:
Strobes, Fog, VLF (Very Low Frequencies), DPA (Digitally Phased Audio), Water and Electric Shock, may, can and will be used. Our job is to get you out of your comfort ZONE! And we do our Job Well!